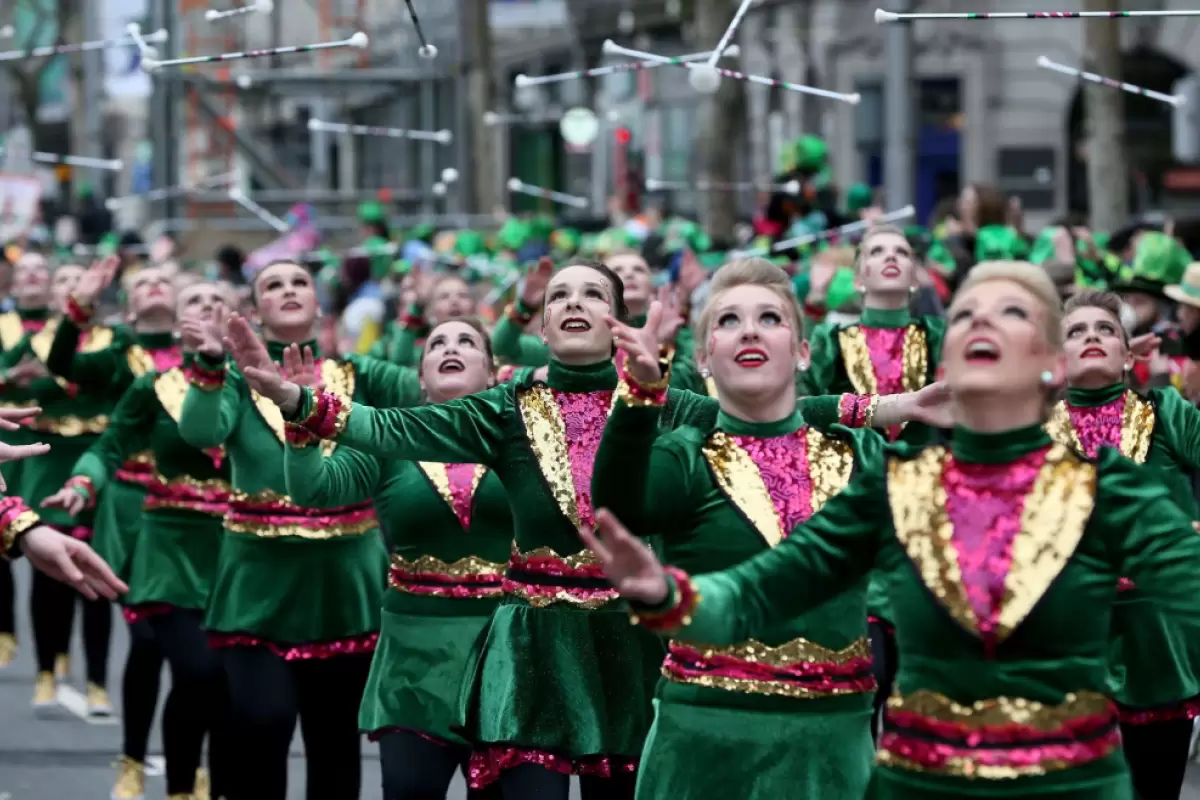 Experience the Magic of National St. Patrick's Day Festival in Dublin – A Day-to-Night Urban Event for All from March 16th-19th.
You've got to come to Dublin this March. The world-renowned St. Patrick's Day Parade and the full program of events at the National Museum of Ireland Collins Barracks Festival Quarter, including top-notch music, dance, circus, discussions, shows, food, and drinks, are just some of what awaits you at this year's National St. Patrick's Festival.
This year's global celebration of Irish arts, culture, and heritage is all about being 'ONE'! The Festival is inviting everyone from all over the world to come to Ireland and share, connect, participate, celebrate, and remember that 'together we are one' (mar a chéile sinn).
The theme is a friendly reminder that when we treat each other with dignity and respect, we can protect each other and the world we live in. Ireland is famous for its rich traditions, culture, and heritage, but our stories are also a part of a global culture that connects us all through music, storytelling, sports, nature, and traditions. It transcends borders and reminds us of our shared responsibility to protect our planet for future generations.
Get ready for the ultimate St. Paddy's celebration in Dublin, the National St. Patrick's Day Parade is back and better than ever on Thursday, March 17th! This year's parade is all about community, diversity, youth, and sustainability, with awe-inspiring new artistic, interactive, and aerial elements that you won't want to miss.
There will be an action-packed couple of days at the Festival Quarter! On Friday 17th and Saturday 18th, families can indulge in a ton of fun activities like street theater, interactive games, circus and science shows, talks, film screenings, and much more! Plan a day full of adventure and excitement!
As night falls, the Festival Quarter transforms into a dazzling display of lights, music, and festivities exclusively for grown-ups. From 6 PM every evening, brace yourself for a musical extravaganza featuring the hottest contemporary and timeless traditional beats, a foodie paradise with a vibrant village of food options and bars, and cozy hangout spots to keep the party going all night long!
You're in for a treat with a brand new opening pageant, featuring a collaboration between St. Patrick's Festival Community Arts and Macnas, Junk Kouture, Discovery Gospel Choir, and tons of community groups. Plus, get ready to see the future come to life with "The Future That Moves Us," an exciting new pageant with interactive AR elements in the parade for the first time ever.
With an estimated 500,000 people expected to line the parade route, you won't want to miss out on the 7 creative pageants, 10 transitional showpiece performances, 15 marching bands from Ireland, North America, and Canada, and over 4,000 participants. This is shaping up to be the biggest National St. Patrick's Day Parade ever!
The St. Patrick's Day Festival program can be read here. You can find tickets for reserved seating to watch the parade on sale now. More events will be announced over the coming weeks. Tickets for the Festival Quarter NightsFestival Quarter Nights are now on sale.